ADHD Homeopathic Support Kit
00007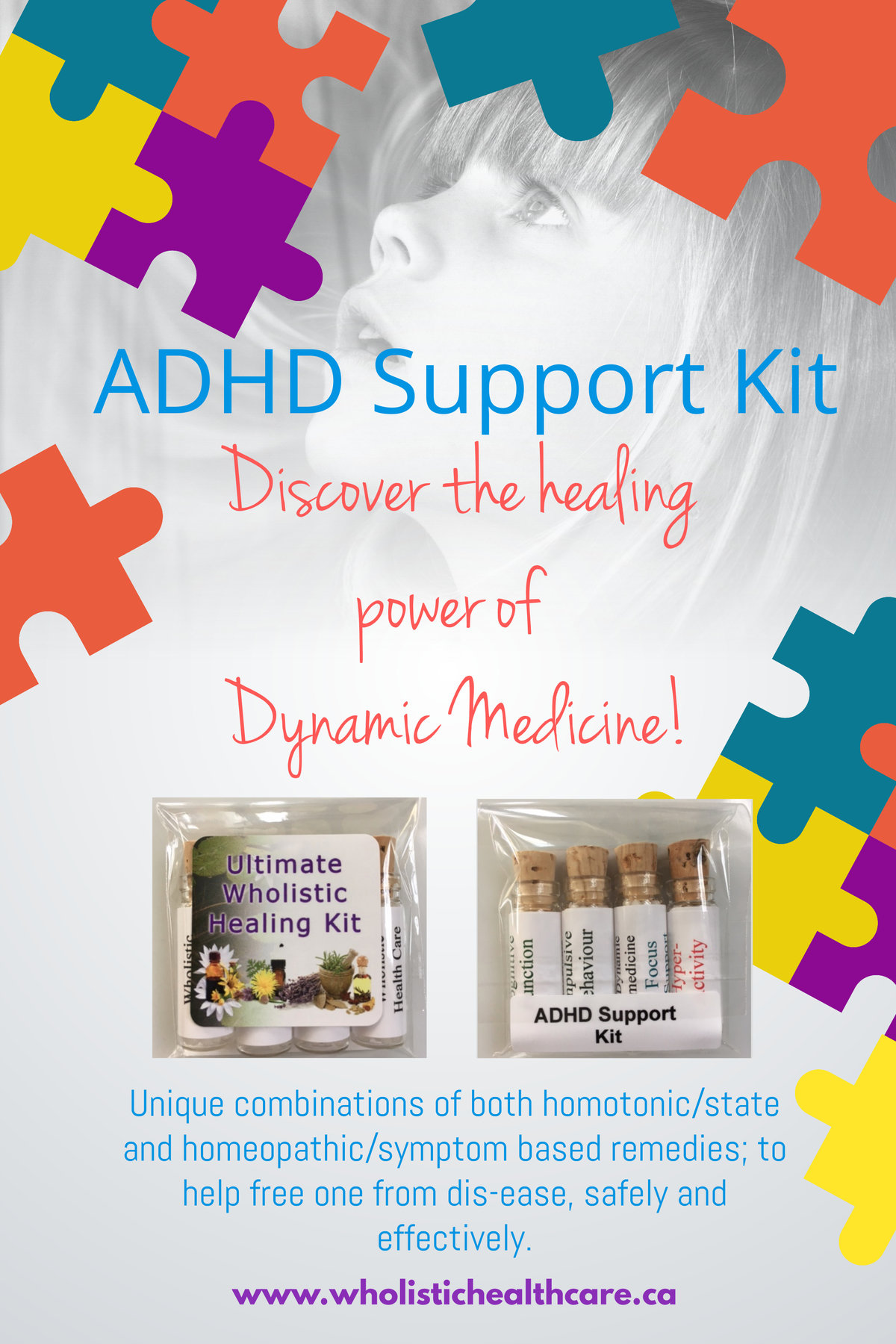 Do you have trouble staying focused on the task at hand?
Easily get distracted, feel restless, agitated, uncertain and scattered a lot of the time?
Would you like to use a natural healing tool to help resolve these issues, to boost your brain power and over all self confidence?
ADHD and ADD are not a negative life sentence and can be safely supported with natural medicine.
It's hard enough these days just being a kid, teenager, or young adult, without the added pressure of having to "conform" to societies rules that just don't seem to work for you! Even if they are presented by well meaning parents, teachers, professionals, or even your own conscience!
If you're struggling with managing – your own thoughts, emotions, school work, social life and general day to day interactions then this is the perfect kit for you!
You'll receive an e-book full of incredible support and knowledge, plus unique remedy combinations, that I guarantee you won't find anywhere else in the world.
The heart of these kits are the Dynamic Remedies, which are included and mailed directly to you, along with a Quick User Guide and a comprehensive e-book.

Hyper-Activity - to help release the inner tension/state, that is creating this activity.

Focus Support - to help build mental clarity, release the uncertainty and mental fog.
Impulsive Behaviour - to help release the underlying state and pathology that feeds this behaviour.
Cognitive Function - to help release blocked energetic nerve functioning and help rebuild thought connections.
For more information, please visit http://wholistichealthcare.ca