Belly Boost - Herbal Tincture
00002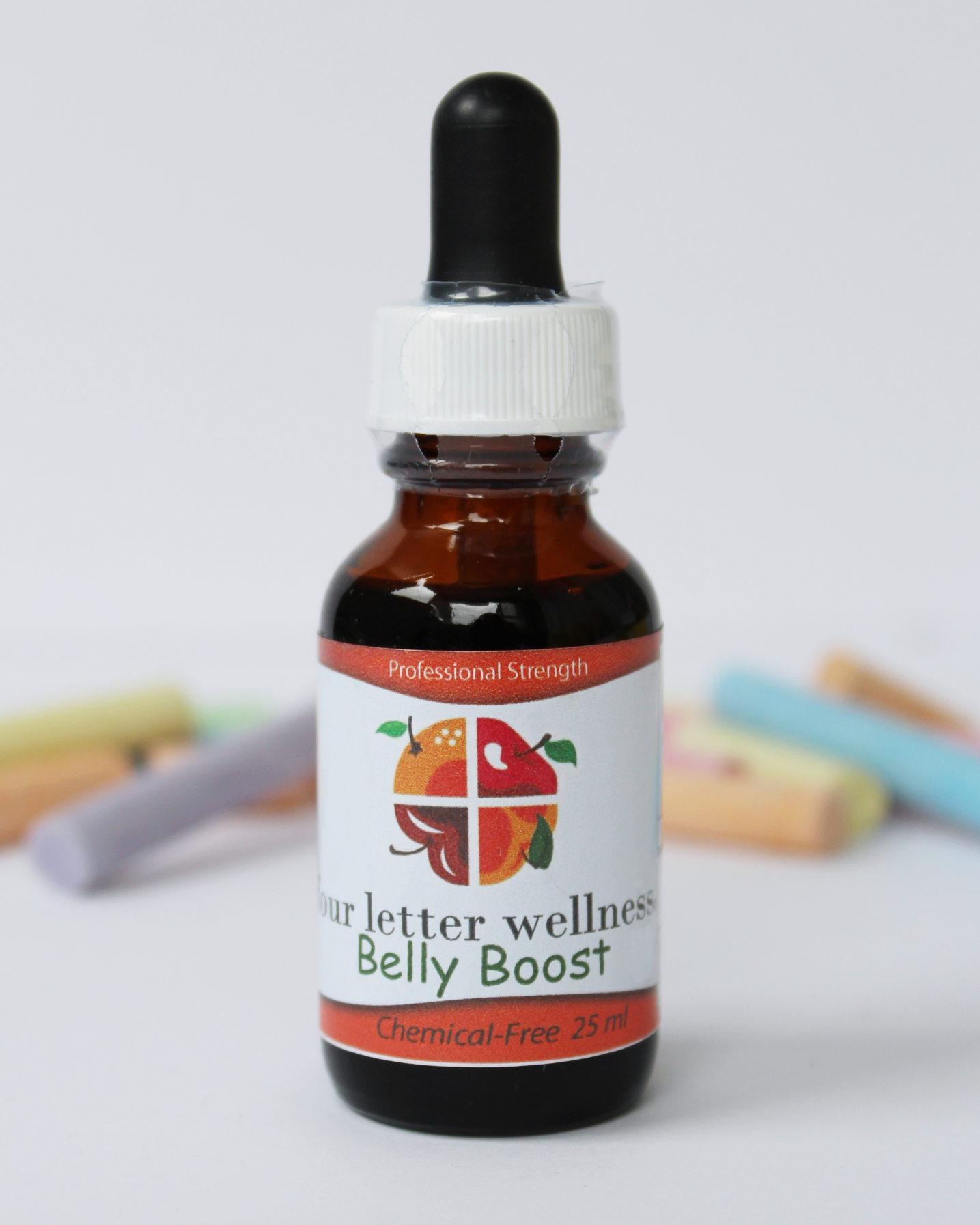 'Belly Boost' formulation is a proprietary blend and responds to occasional digestive complaints that are common to kids due to anxiety and stress. It has a gentle calming effect and aids in occasional irritation of the digestive tract, promotes digestive peristalsis and supports healthy digestive motility. 'Belly Boost' also supports healthy gut flora colonization.
Ingredients:
Chamomile Flower (Matricaria recutita)
Fennel Seed (Foeniculum vulgare)
Lemon Balm (Melissa officinalis)
Catnip (Nepeta cataria)
Ginger Root (Zingiber officinale)
Other ingredients:Vegetable glycerin
Professional Strength - Chemical Free - Free from Alcohol and Preservatives
Dosage:
Age 6 – 24 months:8 drops in water up to 3 times daily
Age 3 – 6 years:15 – 20 drops in water up to 3 times daily
Age 7 – 13 years:30 – 40 drops in water up to 3 times daily
Dilute in a small amount of water
Use up to 3 times per day
Most effective when taken on an empty stomach
Each bottle contains 500 drops
Each full dropper contains approximately 20 drops
Use only as directed on label. Shake well before using and refrigerate after opening. If your child has a medical condition or takes medications, please consult with your doctor before use. Safety sealed for your protection. Store away from children.